Cherokee County, TX has always been a yellow-dog Democrat district. It's political and societal rejects come across as very conservative as they feign their religious and moral convictions, but don't let the benevolent Democrat party tag fool you. They are not liberals; they are not conservatives; they work side by side drug dealers that use extortion to put money in their pockets. If you donate to them, then you need to know where your money is going, to whom and whom they are backing (even if they're pretending to be running against them).

Not all of the law enforcement, court personnel and attorneys are corrupt, but the entire Cherokee County political system has been corrupt for decades. For example, if one of their court appointed defense attorneys faces an Injury by Motor Vehicle civil suit, as in ALLBRIGHT, GREGORY WAYNE VS. TUCKER, BERT NEAL (Cherokee Co. Civil Docket; Case 2001030257) after a day of heavy drinking at the Rusk, TX courthouse, then where is the Cherokee County Bar Association's attorney reprimand? Is it that drunken court appointed counsel is more valuable than sober? Of course; it doesn't matter that an elderly man, a six-year-old girl and a car with a local Rusk family has crashed---sending all involved to the hospital. That is because the Cherokee County District Attorney's office and their associates DEFENDS the actions of an alcoholic bar member. And covers up the fact that people died and committed suicide over their injuries sustained in Cherokee Co. TX Civil Docket; Case 2001030257; Injury Involving a Motor Vehicle ALLBRIGHT VS. TUCKER.

In the 1960's, Cherokee County, TX never reported a single vote until Lyndon B. Johnson told the district judges the exact number of votes needed to win an election. Then Cherokee County would come in with the Democratic votes needed, right at the last minute. Sound familiar? With every voting officer related to the incumbent at the local precinct voting hall, Cherokee County to this day provides more votes than actual registered voters. Could we see the self professed right-wingers and Pro-Lifers do that now in 2007 with the Republican swing vote? Certainly. Cherokee County was corrupt then and it is corrupt now. Even neighboring Smith County has a history of voter machine "break downs" and voter fraud. Smith County and Cherokee County are not part of the state of Texas' Election Administration Management database.

All but 30 counties in Texas are not members of the TEAM's service, and Cherokee County will remain off the charts. There is no formal oversight in the local voting precincts.

This how you have individuals such as former Cherokee County District Attorney Charles Holcomb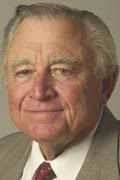 Justice Charles Holcomb (R) TXCRIMAPP

being elected to judgeships, even as Cherokee County District Attorney accepting money from a murder victim's insurance payoff and convicting an obviously innocent Nacogdoches gentleman in 1990. And not mentioning it in his Texas State Bar profile that the conviction was reversed by the 12th Court of Appeals in 1993 and the defendant was ACQUITTED of Holcomb's charge of capital murder for remuneration. The case is State v. Terry Watkins; Watkins served 5 years.



Jacksonville Daily Progress June 3, 1993 click pic for large view.
The State was represented by Cherokee County's Elmer Beckworth during the appeal.

The Jacksonville Daily Progress August 23, 1990 ran an article on the actual murder trial, Charles Holcomb's "last big case" as District Attorney of Cherokee County, TX. The trial jurors themselves questioned Holcomb's acceptance of money from the victim's father in order to hire a State witness.



Daily Progress August 23, 1990 click above pic for larger view.

From The State of Texas v. Watkins in 1990:
You would think that state charges would be filed on the recipient of a $800,000 insurance policy of what Holcomb calls a "botched burglary (which was a charge thrown out by the 12th Court of Appeals in Tyler, TX). " The widow he says was "rumored to have had multiple affairs---" even though Holcomb knows the trial lasted for months due to the defense calling all her lovers, including the former police chief of Alto, TX, and several of Holcomb's friends and relatives. Read more at the Dec. 2006 posting.

Is this selective amnesia or a deliberate omission of the truth? The defense in State v. Watkins subpoenaed the various lovers of the victim's promiscuous widow because her widespread pattern of infidelities was commonly known. This was not inconsequentially vaguely "rumored" but instead reported as the trial progressed. Many of her lovers were called to the stand, and as such, the State vs. Terry Watkins (1990) was the longest running criminal trial in Cherokee County, TX history.



Cherokeean Herald August 2, 1990 Click pic for larger image.

Is it honorable for a sitting Justice on the Texas Court of Criminal Appeals to cite to the Texas State Bar patently false resolutions to cases he prosecuted? Or is this the version Charles Holcomb wants the Bar to print because there are no old news articles from his hometown in circulation to prove he is in fact, being dishonest? Or no attorney within the Bar would research the case State v. Watkins (1990) on Find Law, because Holcomb's colleagues on the 12th Court of Appeals in Tyler chose not to publish the ruling against Holcomb who had just been elected to the bench?
Read Judge Charles Holcomb's State Bar profile for further comparison.

Ask yourself before you donate in the Cherokee County, Texas primaries:
Is the money you give going to a candidate who is pretending to be a God fearing Republican or an opportunistic pervert?
Is the money going into someone's wife's new S-Class Mercedes, to make up for the secret escapades of a bored and alcoholic trial attorney?

Is this guy you're turning over your hard earned money to a bonafide civil rights championing Democrat, or did he do his part in blaming the victims of racially motivated beatings at the hands of Cherokee County, TX law enforcement?

Do these guys actually play golf with each other and laugh all the way to the bank for basically doing nothing, because their paychecks depend not only defending and prosecuting the petty crimes of a handful of locals, but getting a cut from the REAL drug dealers working in law enforcement?

Has your trial lawyer candidate ever been involuntarily committed to drug rehab by the District Judge and Cherokee County Bar Association? Has this attorney been given court appointed representation for his DUI's, yet assigned local court appointed service as a friend of the Cherokee County District Court? Has he drunk himself literally to death as he is in and out the hospital, but at the same time assigned to 'represent' indigent clients on the docket?

And lastly, is your choice for public office simply hedging votes for a buddy, just to turn around and endorse an "opponent"- one of the oldest tricks in the book!

Is that where you want your children's future to be in the hands of? A county with multiple drug convictions of its bailiffs, constables and police chiefs; AND NOT ONE ARREST BY THE CHEROKEE COUNTY SHERIFF'S DEPARTMENT?

If you enjoy having your property taxes and city services monies stolen by the government employees you elected (and will never be prosecuted for embezzlement), then Cherokee County is the place to for you live and do business. If you don't have a problem with the constable that serves your subpoenas (and works as your bailiff in the court house), why, if don't care that he's dealing drugs while he "enforces the law," then the welcome mat is rolled out for you. Remember that when you attend a good ol' fashioned political rally with cupcakes and pecan pies for sale. The drug dealer of your choice depends on it.