Indecency with a Child: under Texas Law, the intentional exposure of genitals to a child or having a child expose themself for sexual purposes, including touching or simulated intercourse- Texas Penal Code Section 21.11
Cherokee County Deputy Sergeant Jonathan Bryan Shobert, 46, of Jacksonville, Texas
was arrested by the Texas Rangers on February 13, 2019 on indecency with a minor charges. (Source:
KETK
)
A long-time resident of
Jacksonville, Texas,
Deputy
Jon Shobert
formally introduced himself to the community in 2002 when he began working as a reserve dispatch officer with the Jacksonville Police Department. In 2005, Shobert became a full-time Patrol Officer with the JPD and in 2012 received a 10-year service award from the Jacksonville City Council (Source:
Jacksonville Progress, Cop's Corner Oct. 24, 2006
) He later transferred to the Cherokee County Sheriff's Department where he is still employed according to sparse reporting.
Deputy Shobert has worked in Cherokee County, TX law enforcement since November of 2002, his exploits reported on and written about since the early 2000's; even had his engagement and wedding announcements running for months in the local papers, yet no further information is available on this particular incident. IF he were an unknown caught doing something like this, then the victim's age and relationship would be published accordingly. Cherokee County is a haven for this kind of deviant criminal behavior because there is rarely any legal consequences for those in the Sheriff Department's or District Attorney's circle of friends. Then again as the political season heats up towards the March primaries, false sexual accusations are traded like Pez candy by the Good Ol' Boys and Gals of Cherokee County.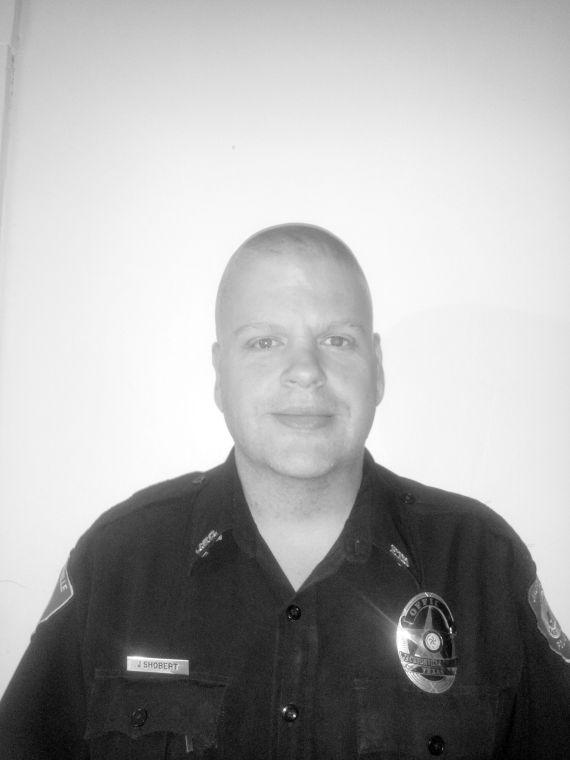 Patrolman Jon Shobert 10-year service award circa 2012
(Source:
Jacksonville Progress; Nov. 15, 2012
)
Deputy Jon Shobert was released on $50,000 bond. The incident he is accused of allegedly occurred in late January 2019. Indecency with a child by contact is a second degree Felony punishable by a fine up to $10,000, between 2 and 20 years in prison, or both. If convicted, Deputy Shobert will have to register as a sex offender for life and scratch out a living in Cherokee County, Texas with the other child molesters and pedophiles on the Sheriff Department's dole.